The UMC in Belgium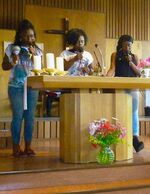 In 1816 Wesleyan missionaries from Great Britain established a Methodist presence in Belgium. After the First World War, American Methodists became involved, as well. They established various social ministries and distributed Christian literature. When they withdrew from Belgium in the thirties, the Belgian Methodists (about 1,000 members) were keen to continue the work by themselves.

The years after the Second World War were marked by an increasing cooperation with other Protestant Churches of the country. They jointly established several schools and a Faculty of Theology.

After many conversations the Belgian Methodists left the UMC in 1969 and formed, together with other Protestant Churches, the «United Protestant Church of Belgium» (EPUB). From this very beginning the EPUB remained affiliated with the UMC.

About ten years ago, United Methodists from the DR Congo, who lived in Brussels, established a Methodist congregation. Following an open and trustful consultation with the EPUB leadership, a United Methodist charge conference was officially organized in May 2010. While this church has an affiliated status with the EPUB, it is now part of the Switzerland-France-North Africa Annual Conference.

Statistical Information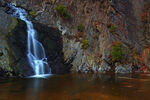 Population: 11.52 millions
Area: 30,528 km2
Capital: Brussels
UM congregations: 1
Professing members: 33
Active Clergy: 0
Origin: 1816/1920/2010

(August 2022)