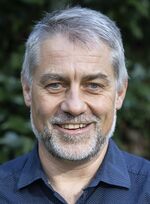 The United Methodist Church in Central and Southern Europe consists of approximately 30.000 members and friends living in 13 countries (you can find a map here), celebrating worship services in about 20 languages and share God's love in even more languages and expressions.

On this website you will learn more about this unique part of the worldwide family of The United Methodist Church.

Bishop Dr. Stefan Zürcher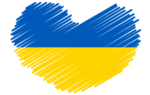 The United Methodist Church in countries directly or indirectly neighboring to Ukraine is very active in the ministries with and for Ukrainian refugees. Here you can find regular update reports (in English language) on these activities and on the situation in the various countries.


Encouraging an Advent lifestyle
The church is exposed to a twofold danger. One is retreat: to withdraw from the challenges of the present in the conviction that the Church is ultimately God's business and to passively expect God to sort it out. The other danger is activism: to indulge in all kinds of activities and programs to save the Church.
The Advent season leads to a path in between, to an Advent lifestyle. Simeon is an inspiring example of this. Luke describes him as follows: "At that time there lived in Jerusalem a man named Simeon. He lived righteously before God and trusted in him completely. So, he waited for the consolation that God would send to Israel. The Holy Spirit guided him." (Luke 2:25) He is characterized as righteous, trusting in God, waiting, guided by the Spirit. Righteous: Simeon lives with his fellow creatures in mind and stands up for justice and welfare. Trusting in God: He seeks communion with God and goes his way consciously and attentively with him. Waiting: Simeon knows the promises of God and therefore reaches out for the coming salvation, which only God can create, and which becomes reality in Jesus. Guided by the Spirit: The Holy Spirit fills him and shapes his thoughts, will, speech, and actions.
An expectant Advent serenity comes to me from Simeon. This story awakens in me the desire to learn and practice such serenity as a Church in the tension between withdrawal and activism:

To be there for our fellow creatures with their needs and hardships and to help shape a healing, wholesome community.
To practice celebrating and praying, to let go of ourselves, our desires, and fears, and to rely on God's guiding word again and again.
To patiently, but persistently and curiously look out for God's actions that create something new.
To gratefully recognize and rejoice together in the subtle work of God's Spirit inside and outside the Church.
In Advent anticipation
Bishop Stefan Zürcher