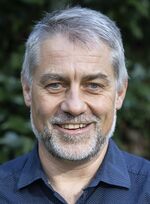 The United Methodist Church in Central and Southern Europe consists of approximately 30.000 members and friends living in 13 countries (you can find a map here), celebrating worship services in about 20 languages and share God's love in even more languages and expressions.

On this website you will learn more about this unique part of the worldwide family of The United Methodist Church.

Bishop Dr. Stefan Zürcher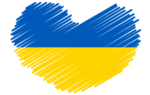 The United Methodist Church in countries directly or indirectly neighboring to Ukraine is very active in the ministries with and for Ukrainian refugees. Here you can find regular update reports (in English language) on these activities and on the situation in the various countries.


What concerns me
Even after a good three weeks, the brutal terror by Hamas in Israel, which has cost the lives of hundreds of Israelis and brought untold suffering to many thousands more, has lost none of its horror. This event, which cannot be justified by anything, is deeply distressing, and I join those who have condemned the inhuman attack in the clearest terms. From a human point of view, peace with this terrorist organization is unthinkable, and Israel's harsh reaction against Hamas is understandable. However, this reaction has the consequence of plunging the civilian population into suffering and distress. I pray that those responsible will find and take ways and means to protect the civilian population. This terrible event must drive us into prayer, into prayer for shalom, for God's shalom, for the people in Israel, for all people in the region, for the situation in the Middle East, which at present does not seem humanly solvable.
It is also tragic that in these weeks anti-Semitism once again shows its ugly face. For us as a Church, as Christians, it is important to remember that Jews and Christians are inseparable. Nowhere in the Bible is there a statement that justifies a permanent rejection of the Jewish people. God has not withdrawn his election. In the Bible we read of judgment, but always also of the promise of salvation from all distress. God remains lovingly devoted to the Jewish people. Its significance as God's chosen people remains, especially for the Christian Church. Without its rootedness in the Jewish people, the Church and its worship are inconceivable. Jesus and the apostles were Jews whose Bible was the Hebrew Bible, our Old or First Testament. The implication is that the Jewish people and the Christian Church are called to be God's people, bearers of blessings and peace/shalom together in mutual acceptance and support.

Bishop Stefan Zürcher

Photo: Pixabay