The United Methodist Church in Central and Southern Europe consists of approximately 30.000 members and friends living in 13 countries (you can find a map here), celebrating worship services in about 20 languages and share God's love in even more languages and expressions.

On this website you will learn more about this unique part of the worldwide family of The United Methodist Church.

Bishop Dr. Patrick Streiff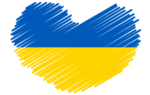 The United Methodist Church in countries directly or indirectly neighboring to Ukraine is very active in the ministries with and for Ukrainian refugees. Here you can find regular update reports (in English language) on these activities and on the situation in the various countries.


Singularity
Every person is singular, unique. In today's society, particular attention is paid to this, because after all, this is how you create customers. Who among us has not searched for an article on a mobile phone or computer. And even without having bought it, a message arrived unasked the next day: "You might also like this."

In the past, as much of the same thing as possible was produced in order to lower prices. Today, as a unique person, I am served on a silver platter exactly what fits my previously expressed preferences. We live in a society of singularities. I mentioned it in my episcopal address 2022[1]. How do we deal with this as a Church?

Gone are the days when every UMC congregation was supposed to be exactly the same. But that has always been more of a wishful thinking than a reality. Different emphases and characteristics of congregations may become an advantage. At the same time, the UMC profile gives us commonalities that we should consciously cultivate and promote, because a society of singularities threatens to promote polarisation and isolation instead of building sustainable communities. And the latter is part of God's original purpose with the Church.

As we move into the new year, I would like to extend my heartfelt thanks to all those who will engage in church life, whether in well-known or in new forms. Unfortunately, we also experience people who are only there as long as it brings an advantage to them. If they have received something important for their lives, it has had its value. However, congregations receive stability through those younger and older people who remain active even through more difficult times in order to continue to build and develop the Church. We owe them a very special thank you!

Bishop Patrick Streiff


---
[1]
See Episcopal Address "Empowered by the Spirit of Christ" (under Downloads on
www.umc-cse.org
) referring to A. Reckwitz,
Die Gesellschaft der Singularitäten.