News from Albania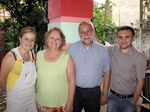 The mission work of the United Methodist Church in Albania is challenged by difficult economic and social circumstances, but there are also positive developments:

On May 23, 2009, Rigels Kasmollari, the first Albanian United Methodist pastor, was commissioned. Since there isn't a Conference structure yet in Albania, he became a probationary member of Austria Provisional Annual Conference. This is not a coincidence – there is a close relationship between the Methodists in Austria and those in Albania since Rigels Kasmollari made his theological studies in Graz and Waiern (Austria), and the new Superintendent for Albania, Croatia and Macedonia, Rev. Wilfried Nausner, is also an ordained elder of Austria Provisional Annual Conference.

The United Methodist presence in Albania is currently made up of three local churches: the oldest one is situated in a rather remote mountain village called Bishnica (in the south-eastern part of the country), the other two were established in September 2008 and are located in Pogradec (close to the Macedonian border) and Tirana (which is Albania's capital).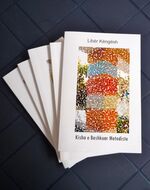 In May 2009, Alberta Biba from Bishnica made a start on her way into the ordained ministry within the UMC. During her internship she will focus on the local church in Tirana, where she will work together with Rigels Kasmollari.

In June 2009 the members and friends of the UMC in Albania held the first United Methodist Hymnal in Albanian in their hands. So far they only had photocopies or notebooks for their congregational singing. In addition to the hymns the new book also includes Psalms, prayers, creeds and two liturgies for Holy Communion.

Author: Supt. Wilfried Nausner / Urs Schweizer
Date: July 1, 2009