The UMC in Croatia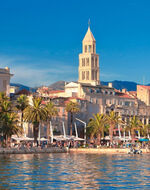 Beginning in Zagreb 1923, various missionary initiatives worked to build Methodist congregations in Croatia. This work was carried out in the Serbo-Croat language, in contrast to the Vojvodina region (now part of Serbia), where there were many thriving German-speaking and Hungarian-speaking congregations at the beginning of the 20th century. The missionary efforts in Croatia were, however, not particularly successful, and were eventually discontinued.

On the other hand, the Methodist Church maintained various congregations in Istria (e.g. in Pula), which belonged to Italy. But when Istria became part of the Federal People's Republic of Yugoslavia in 1947, this work, too, was discontinued.

In the nineties, UMCOR, the relief agency of the worldwide UMC, requested the United Methodist Bishop for Croatia to send a pastor to the war-damaged country, taking care of the many local workers. About at the same time Peter Zunic, a native Croatian, heard the call to missionary work in his former homeland during his studies at the Theological Seminary in Reutlingen, Germany. In 1995, he and his wife Heidi travelled to Split, Croatia. A cooperation with UMCOR could never be achieved, but in Split, they began to approach people with a message of hope and with deeds of love, and in this way worked to revive the work of the UMC in this country. Through their efforts, and often through seemingly coincidental encounters, a network of relationships sprouted. From this, a small congregation developed.

Along with regular evangelization work in the center of Split (sometimes in cooperation with other evangelical congregations), the production of Christian literature (devotionals etc.) was an important part of the work in Croatia. Particularly this literature was treasured and used far beyond the bounds of the Church and the country. Also, Peter and Heidi Zunic made contact with a nearby orphan's home, and they regularly organized activities for children and youth, such as games, football tournaments, excursions, movies, discussions, etc.

Still, in an environment that is almost exclusively Roman Catholic, missionary work was very difficult. Time and again, people who found themselves in personal emergencies opened themselves to dialogues with the Methodists and demonstrated a basic openness toward God, but turned away when they discovered that they were dealing with a Protestant church. Or they joined the UMC for a while – until they were able to stand on their own feet again and moved on. This mixture of much seed and small crop, hopes and disappointments, led to the fact that the work, in spite of the tireless efforts of the leaders, remained small.

After many conversations it was finally decided to discontinue the congregational work of Split UMC in October 2010. There is, therefore, no official United Methodist congregational work in Croatia anymore.



Statistical Information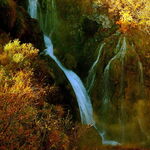 Population: 4.15 millions
Area: 56,594 km2
Capital: Zagreb
UM congregations: 0
Active Clergy: 0

(January 2021)